1IMG ULTRASUONI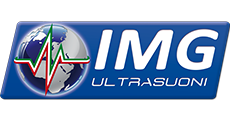 ---
Non-destructive tests (NDT) are the complex of examinations, tests and surveys conducted using methods that do not alter the material and do not require the destruction or removal of samples from the structure in question aimed at searching for and identifying defects in the structure itself. This type of control is extremely important in the verification of processes and complex structures or machinery (NDT test).
The most common acronyms, in the "non-destructive testing" field, are the following: "CND", "PND", "NDT" (non destructive testing) and "NDE" (non destructive evaluation) – they are divided into 2 large families: the Volumetric Controls (UT Ultrasound and RT Radiography) and the superficial, Visual (VT), Penetrating Liquids (PT), Magnetoscopy (MT) and Eddy Currents (ET) controls; other methods belonging to the NDT family are: Acoustic emission (AT), Thermography (TT), Leak test (LT), Extensimeter (ST), Non-destructive testing
2ATOURIA GROUP

---

---

---
SUBMERSIBLE – SURFACE – PROCESS – FIRE FIGHTING
Submersible Electric Pump
Submersible Motor Pump AXIAL-FLOW
Split-Case Pumps
Multistage Centrifugal Pumps
Vertical Volute Pumps
VERTICAL-PULL-OUT-PUMP
Power Monitor Unit
VERTICAL TURBINE PUMPS
Magnetic Drive Seal-Less Pumps
Process Pumps API 610
Process SDTM
3STRUMENTAZIONE INDUSTRIALE

---
MEASUREMENT AND REGULATION OF PRESSURE, TEMPERATURE, FLOW AND LEVEL
PRESSURE
TEMPERATURE
PORTABLE INSTRUMENTS
VALVES
CALIBRATION
FLOW AND LEVEL
SAFETY VALVES
Tajhiz Sanat Safir is an Iranian Supply and Trading Company
Supply of industrial plants and machineries is the core activity of the company.
Skilled personnel areworking together in different departments such as projects, commercial, quality, project financing and administration. Flexibility, attention to customer needs, timely intervention are the main characteristics that allow TAJHIZ SANAT SAFIR to offer superior quality products. Adaptability to different needs, constant attention to quality, constant growth, allow us to face any technical requirement, highlighting a sure competitive advantage in all the production sectors with which we deal daily.
Assembly and testing parts for Automotive, robotics, automatic feeding and loading systems for existing machines, mechanical / plant overhaul of assembly machines and / or existing dimensional control testing and compliance via vision systems.
By offering its customers the best service in addition to its basic structure, it can therefore add some productions of which there are partnership collaborations for very demanding technical-production customers, such as to consolidate a structure of reliability reference and source of reliability for our customers .